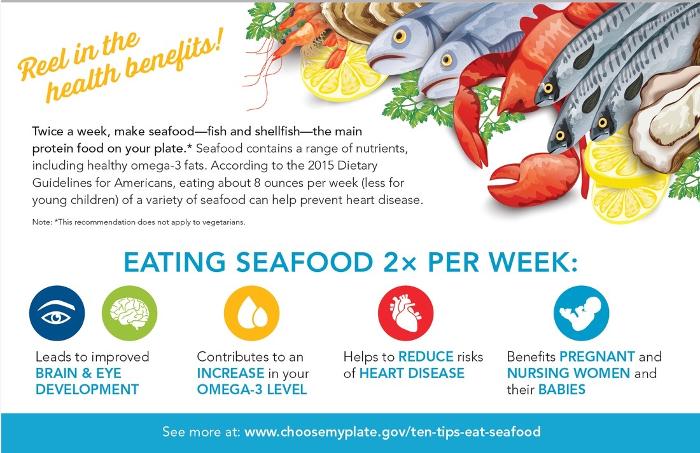 Seafood Nutrition Partnership's Signature Health-Intervention Project Will Commence in Boston
The Vela Foundation has awarded a one-year grant to help fund Eating Heart Healthy, the signature nutrition-intervention program of the nonprofit Seafood Nutrition Partnership (SNP), in Boston in 2016. The program will be presented in conjunction with Brigham and Women's Hospital, and will take place on-site at Roxbury Tenants of Harvard, an affordable-housing community for low- and moderate-income families, and at YMCA Boston.
Eating Heart Healthy is a program in which underserved women learn how to improve their heart health by adopting a seafood-rich diet. Developed in partnership with Brigham and Women's Hospital, it was piloted at Roxbury Tenants of Harvard in 2014. The program's nutrition education model has proven effective at motivating behavior change towards healthier eating habits.
The announcement of the grant follows a 2014 site visit to the pilot program by Ms. Bernadette Rehnert, Founding Trustee of the Vela Foundation. In her work with the Foundation, Ms. Rehnert has focused on nutrition education as a fundamental basis for the prevention of chronic diseases.
"When I saw the program in action, I was very impressed with the nutrition education component and the participants' interest in hearing about the benefits of seafood in one's diet," Ms. Rehnert said. "I remember a woman named Jacquie expressing that she had never been given this information before and therefore was dismayed that she hadn't provided this nutritional benefit to her children. It was especially moving to hear the women's interest in their own health and in passing along these benefits to their families. I am happy to contribute to shaping this program so it can be more sustainable and fundable by foundations like ours."
SNP Executive Director Linda Cornish said, "We are grateful for this award, and we appreciate Ms. Rehnert's visionary leadership in funding nutrition education for the people of Boston. She really took the time to learn about the program, and met our team and participants. And she provided great feedback, which we took to heart. We've used it to make improvements, allowing us to scale the program and expand nationwide."
February 3, 2015-Vela Foundation Awards $110,530 in Fall 2014 Grant Cycle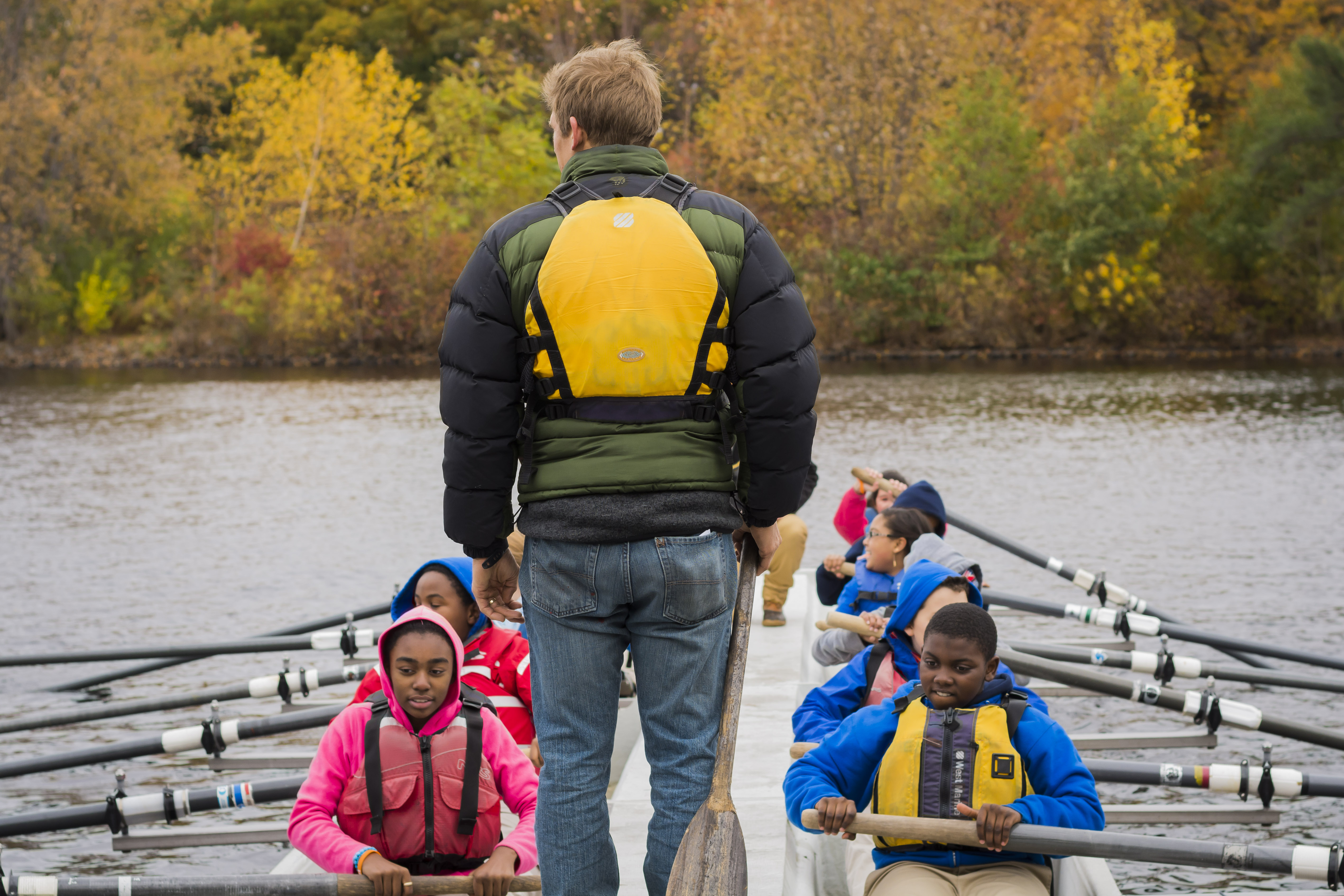 Boston, MA – The Vela Foundation recently awarded ten grants totaling $110,530 to nonprofit organizations within Eastern Massachusetts. Recipients of these grants included Mill City Grows, Women's Lunch Place, Deaf, Inc., and Community Rowing.
The ultimate goal of these grants is to improve health outcomes for thousands of individuals and their families. These grants will fund the creation of nutrition education programs, increase the number of healthful cooking classes for underserved populations, and provide food assistance to those in need.
"Changing the habits of the individual's family or community has a far reaching impact. We are pleased to support nonprofits that work not only with individuals, but also focus on the bigger picture of improving health outcomes for whole communities. Food impacts everyone; Public Health programming should reflect that." said Bernadette Rehnert, Founding Trustee of the V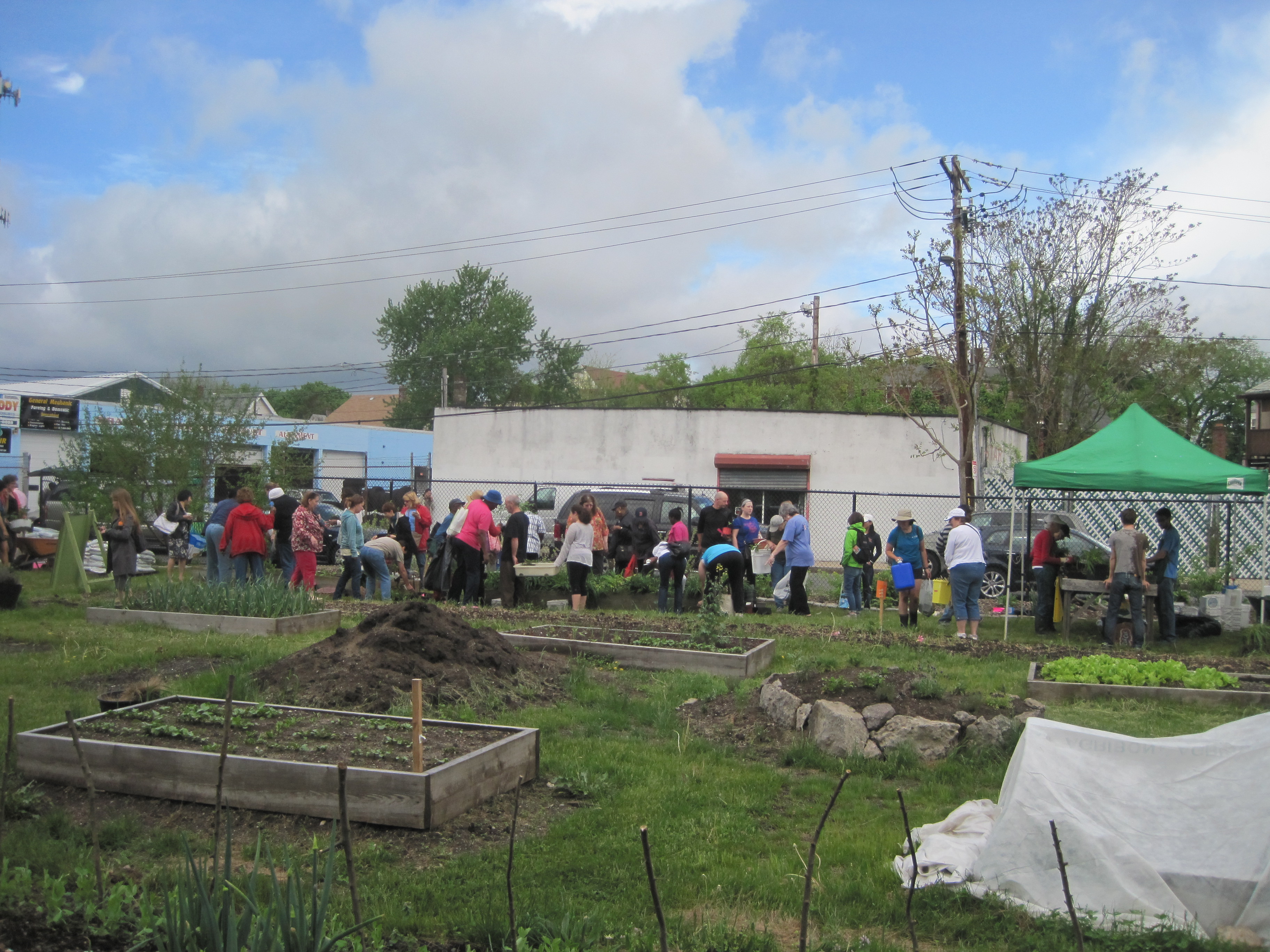 ela Foundation.
The Trustees of Reservations provides hands-on nutrition and gardening education to teach immigrants to grow and prepare healthy foods on a limited budget. They also partner with multiple health centers to provide opportunities for preventative health education and currently maintain 61 gardening sites throughout Boston. These efforts boost cross-collaboration between nonprofits, state governments, and other organizations to meet the shared goal of improving health throughout many communities.
October 23, 2014 - The Vela Foundation is proud to support the work of Cooking Matters.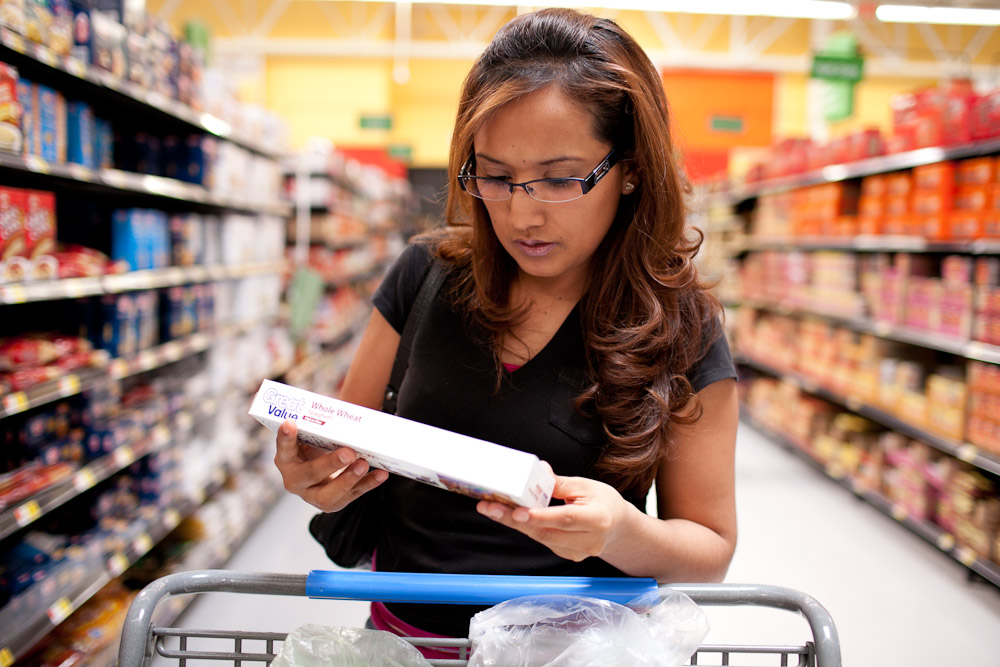 Cooking Matters offers nutrition education classes and programs to individuals, families and caretakers to instill healthy eating habits. Programs include food skills education, programs for young mothers and grocery shopping classes.
Find out more about Cooking Matters by visiting their web site.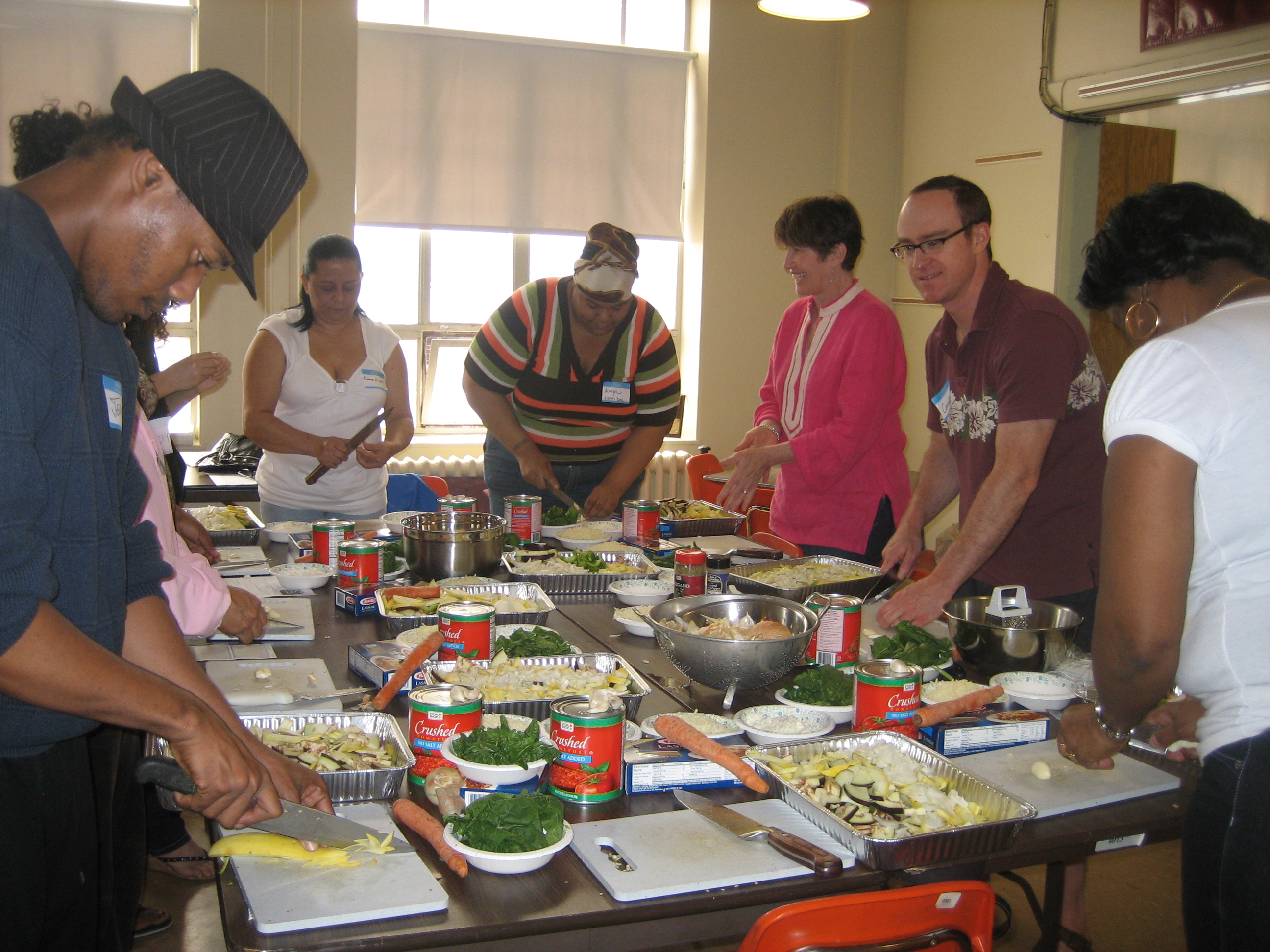 September 25, 2014 - A Vela Foundation grant was awarded to Partners for a Healthier Community for support of their Healthy Fall River program.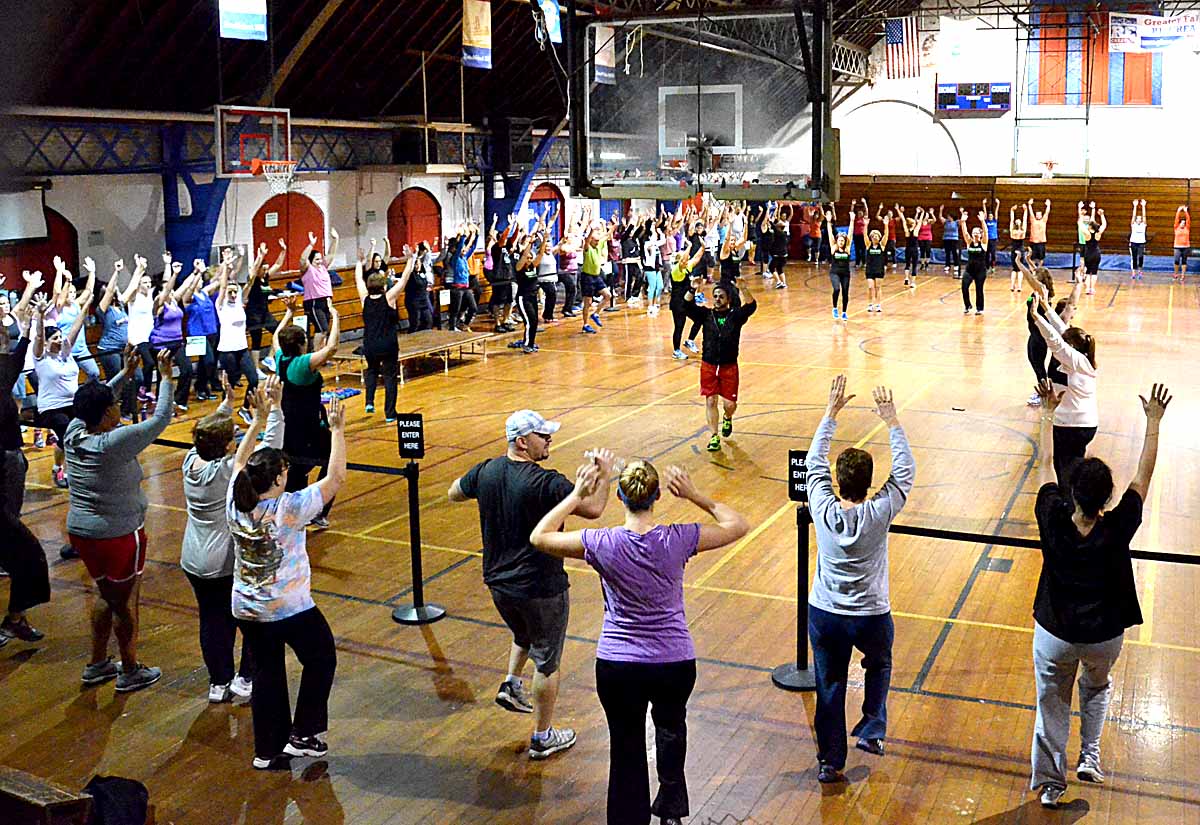 Partners for a Healthier Community has mounted a combined effort involving all sectors of its communities - community residents, health professionals, government, business leaders, clergy, and schools - to improve the health and quality of life for local residents.
Please learn more by clicking here.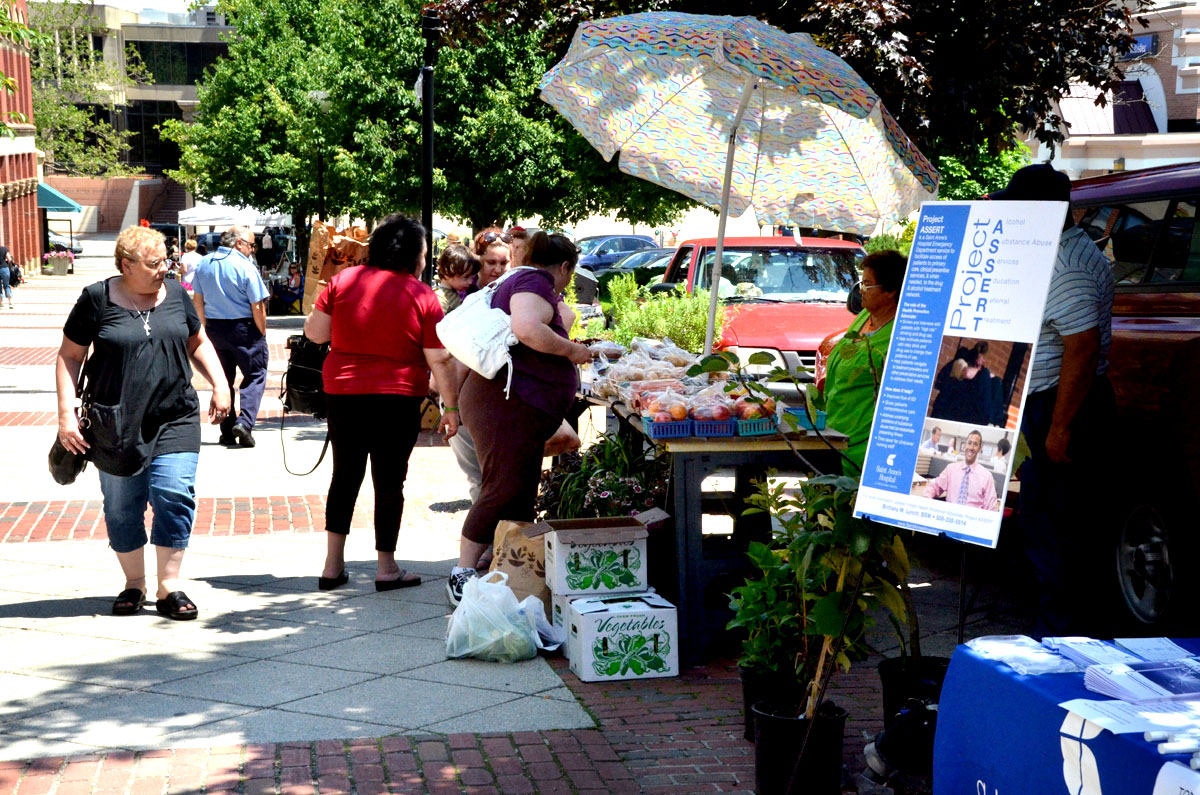 September 4, 2014 - Healthworks Community Fitness recently received a Vela Foundation grant supporting their Woman Be Fit program.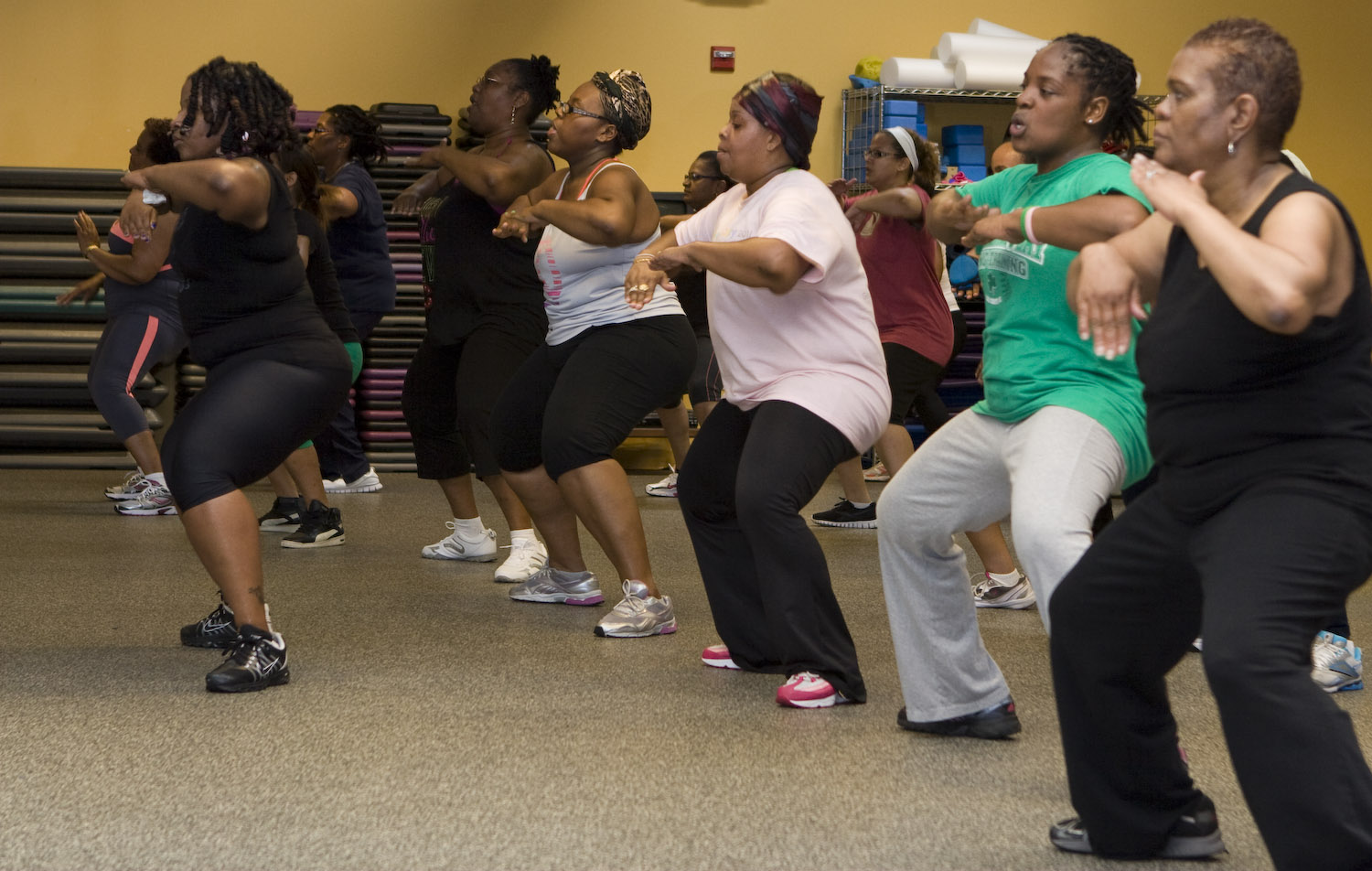 Healthworks Community Fitness provides high-quality fitness opportunities and health education for women and children in low-income neighborhoods to prevent and treat chronic diseases, improve health and fitness, and promote well-being and empowerment.
To learn more about Healthworks and their programs, please click here for their web site.


August 7, 2014 - We are very pleased to support the outstanding work of Healthy Waltham.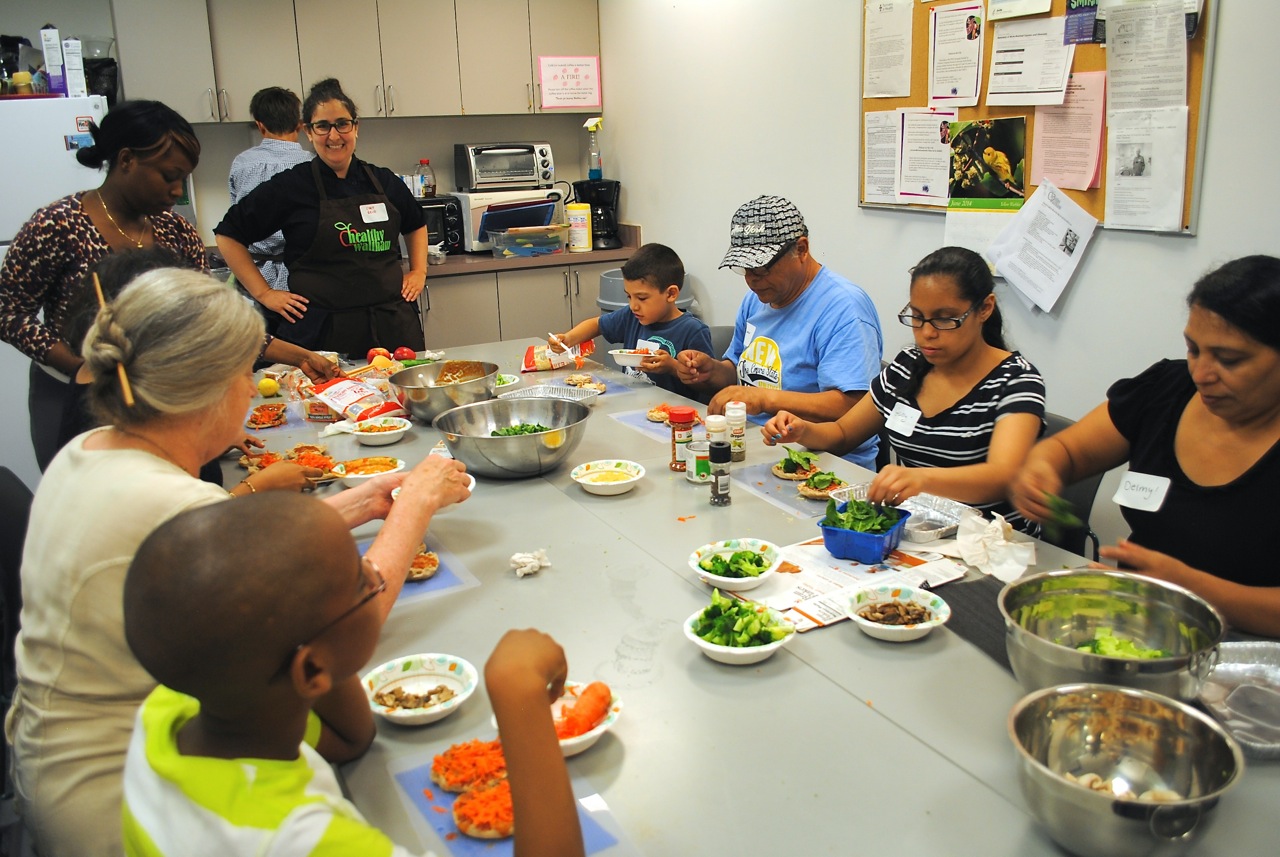 Healthy Waltham works to improve community health through wellness programming, including collaborations with Mass in Motion and Waltham public schools. Their Healthy Cooking and Nutrition programs provide demonstrations and education to targeted populations in Waltham.
Learn more about Healthy Waltham's programs by clicking here to visit their web site.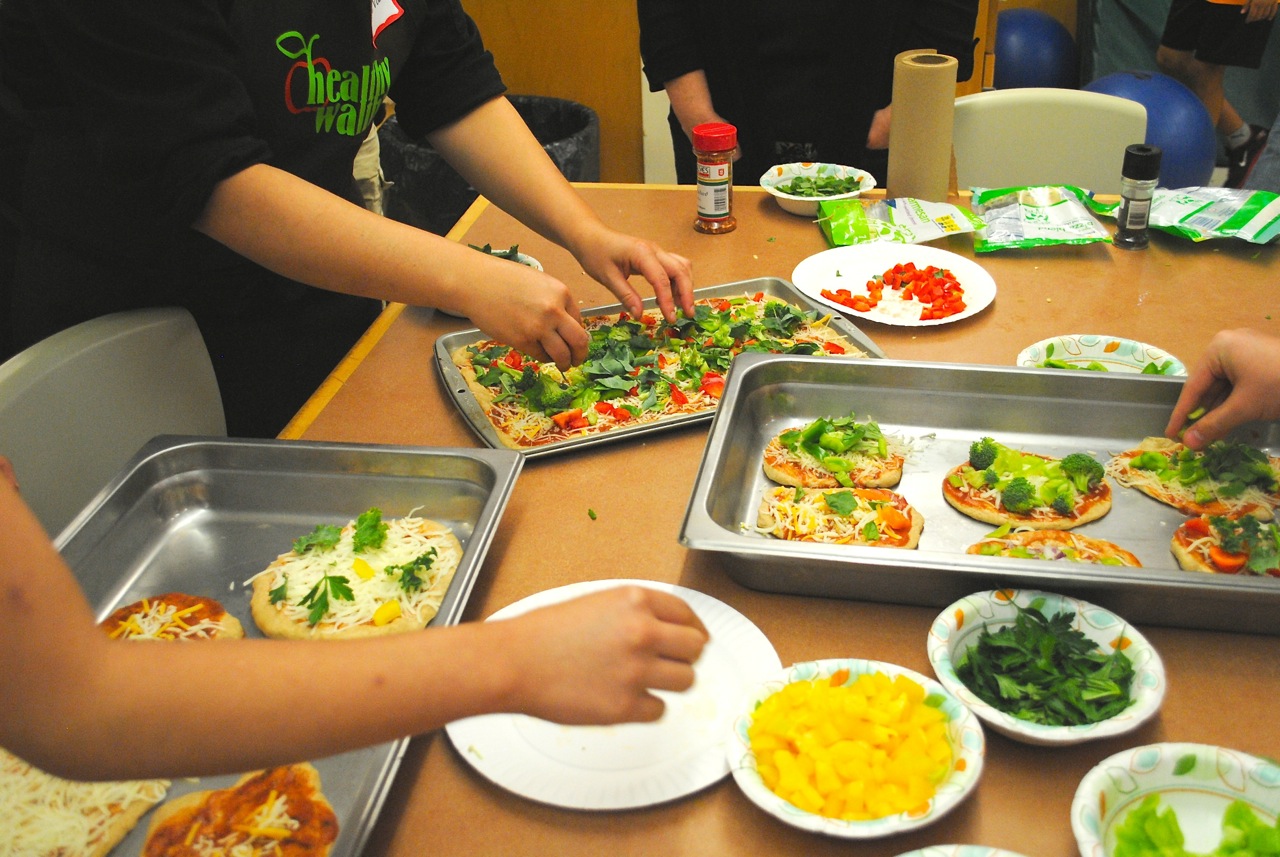 July 21, 2014 - The Vela Foundation recently awarded a grant to Paraclete , a program for students in South Boston.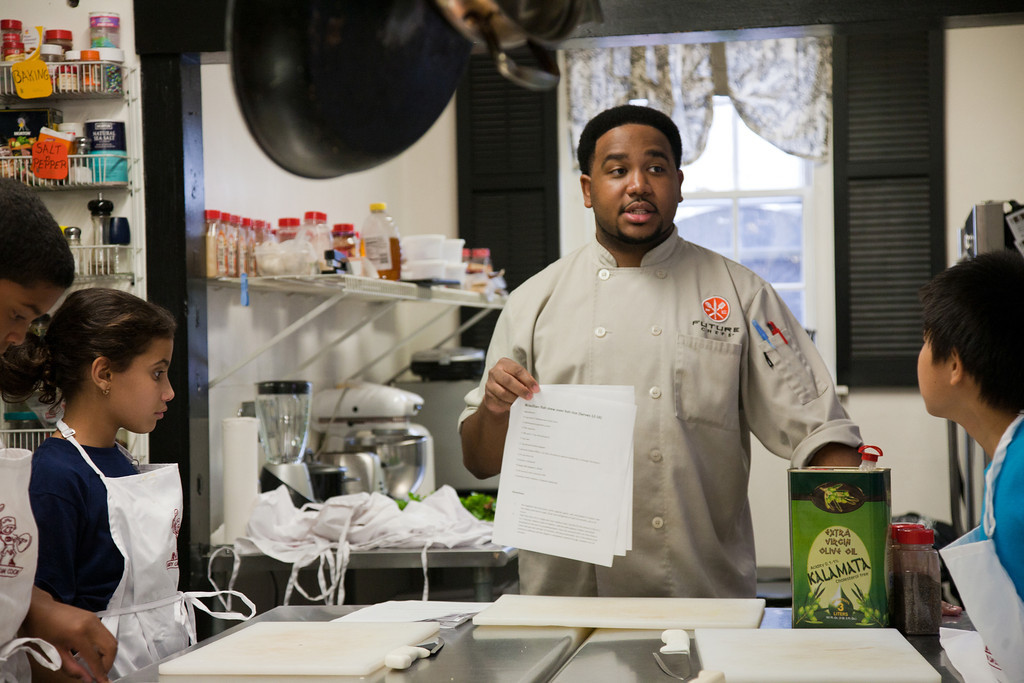 Paraclete is an out-of-school educational enrichment program, offering students in 4th through 8th grade who live in South Boston the academic support, homework and tutoring assistance, enrichment classes, and education-based field trips they need to avoid falling into the achievement gap.

Vela Foundation is pleased to support Paraclete's cooking and nutrition education program offered to students and their parents.
For more about Paraclete's work, please click here to visit their web site.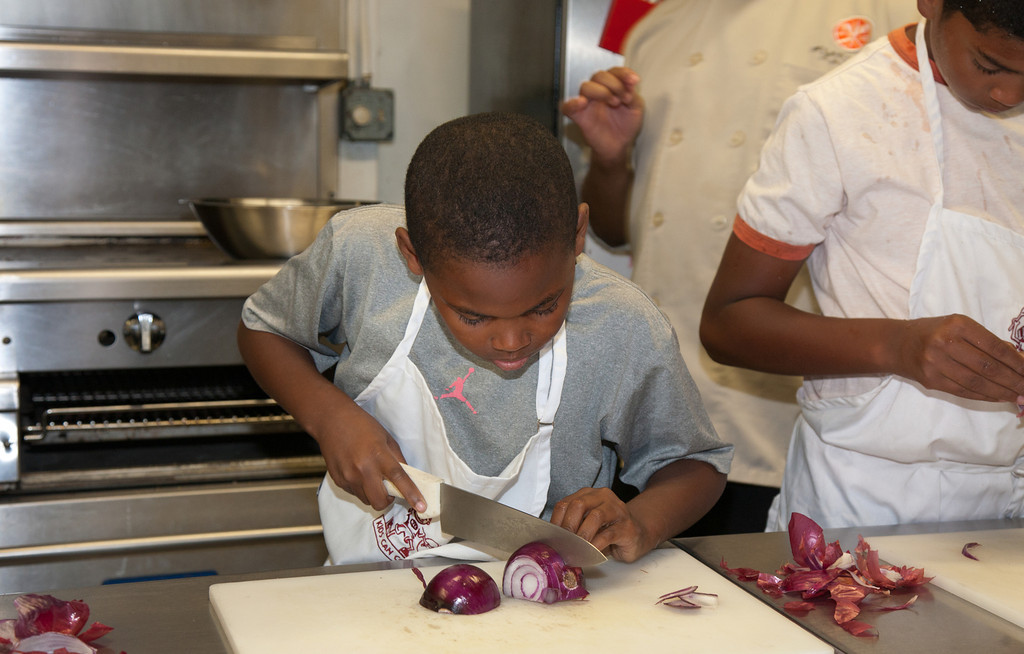 July 20, 2014 - Vela Foundation Press Release
press release PDF
NONPROFIT ORGANIZATIONS IN EASTERN MASSACHUSETTS RECEIVE NUTRITION & HEALTHY LIVING GRANTS
Vela Foundation Provides $225,750 to Outstanding Organizations
Boston, MA – The Vela Foundation recently awarded 21 grants totaling $225,750 to nonprofit organizations in Eastern Massachusetts working to improve health through nutrition education and active living. Recipients range from grass roots organizations to established institutions in varied communities in Eastern Massachusetts.
The Vela Foundation's funding program is a response to the continuing rise of nutrition- related health conditions including obesity, diabetes and heart disease. "Improved nutrition results in decreased illness and significant reduction of medical costs for the state of Massachusetts. But more importantly, it improves overall quality of life. The Vela Foundation is pleased to support the nonprofit organizations whose programs are devoted to fostering better lives through healthier habits. " said Bernadette Rehnert, Founding Trustee of the Vela Foundation.
Grants provided by the Vela Foundation will support and strengthen programs that provide healthy cooking instruction for children and adults, nutrition literacy courses, "prescriptions" for physical activity and fresh produce, and the distribution of nutrient- dense rescued foods.
The Vela Foundation's grants include support of Community Servings' expansion of its Family Nutrition Education & Training Program, Massachusetts General Hospital's Revere-based pilot of the Total Lifestyle Coaching program, and nutrition literacy programming at Paraclete, an after-school program located in South Boston.
The Foundation has offered a matching grant to A Better Tomorrow Services, a community service organization located in Everett, MA that operates a highly utilized food pantry serving residents of Everett, Revere and surrounding communities. The Vela Foundation will match up to $15,000 in funds raised by A Better Tomorrow Services for the purchase of a truck to transport foods to their food pantry.
About the Vela Foundation:
The Vela Foundation is a private grantmaking foundation dedicated to promoting improved nutrition and wellness in eastern Massachusetts, with an emphasis on underserved communities. We support organizations whose missions include nutrition literacy and education, improved fitness and a concern for access to healthy foods. Preference is given to nutrition education programs with strong family engagement and programs working creatively to effect systemic change. The Foundation promotes collaboration among organizations and funders to meet shared goals.